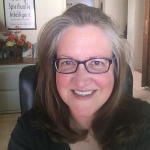 A successful entrepreneur, Susan Abrams Milligan has worked for over 25 years in the field of spirituality and personal development. She is internationally recognized as a mentor who powerfully guides people to rediscover who they really are, step into their authentic greatness, and/or become successful entrepreneurs themselves.
Susan specializes in the areas of personal development coaching, spiritual mentorship, health coaching, and guides coaches to setup their own coaching businesses from home. She is also a coach business consultant, mind-body practitioner, ordained minister, internationally recognized published author, speaker, and a holistic student of metaphysical psychology/science and natural medicine.
Mentored by Neale Donald Walsch, international best-selling author of the series, Conversations with God, her first book, "BEing Spiritually Intelligent, Volume I: The Missing Link Between Who You Are & Who You Were Meant to BE" was published in 2013.  More volumes, audio podcasts, videos and related ebooks will be made available. Susan created an online experiential course relating to the "BEing Spiritually Intelligent" book series in 2015.
An independent, yet focused and committed free spirit in many ways, Susan works from home in Sedona, Arizona where she resides with her husband, Mike, Cairn Terrier companion Happy Jack, and their feline friend, Little Cat.
Paperback or Kindle versions on Amazon: http://www.amazon.com/dp/0988720701/
Request a personalized, signed copy of "BEing Spiritually Intelligent": http://susanabramsmilligan.com/book/
The "BEing Spiritually Intelligent online experiential course: http://www.susanabramsmilligan.com/course/
Subscribe to the "BEing Spiritually Intelligent" newsletter: http://www.susanabramsmilligan.com/newsletter/
If you'd like to schedule a mentoring session in person at her home in Sedona, Arizona, by phone or live video chat with Susan: http://www.susanabramsmilligan.com/spiritual-coaching/